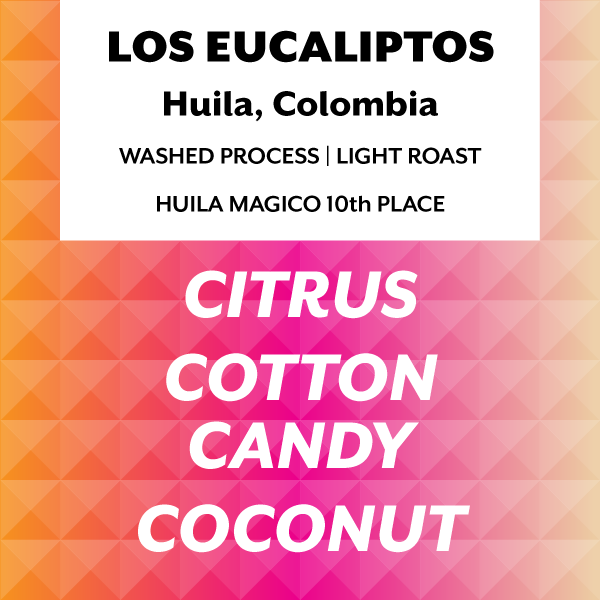 Coffee overview
Huila Magico 10th place-- this full Caturra lot offers a unique cup profile anchored by a very sugary base, typical for Caturra lots of this quality. The coconut presence in this cup is truly unique and brings a very fun spin to this cup.
Huila Magico is a competition put on by our trade partner The Coffee Quest to offer higher premiums to partner farms in and around Huila, Colombia. In its second year, the competition is also provides a glimpse into the best of the best coffees coming from this famed region of coffee production.
Coffee flavor profile

Citrus, cotton candy, coconut

Acidity: clean, juicy
Sweetness: very sugary
Body: mild, clean
Recommended brewing
A very fun coffee to explore across brew methods. The coconut note takes on different intensities in various extractions.

 ORIGIN

Country: Colombia
Region: Huila
Farm: Los Eucaliptos
Farmer: Jhon Fredy Ulcumche & family
Producer: Jhon Fredy Ulcumche

PROCESS

Washed


VARIETY

Caturra


TRADE PARTNER

The Coffee Quest