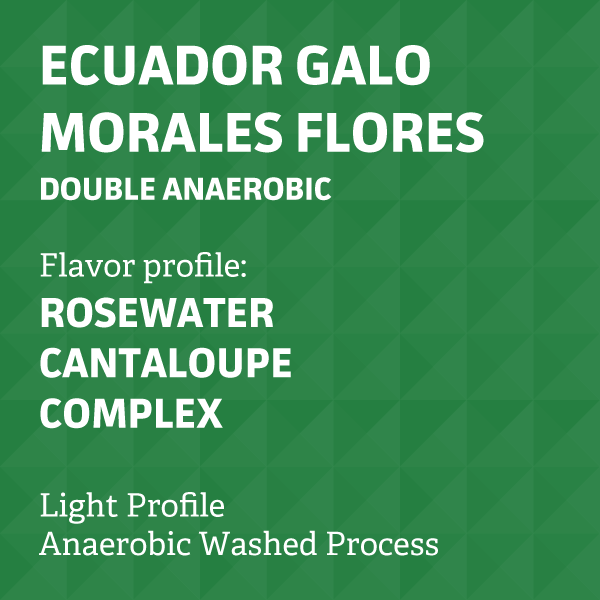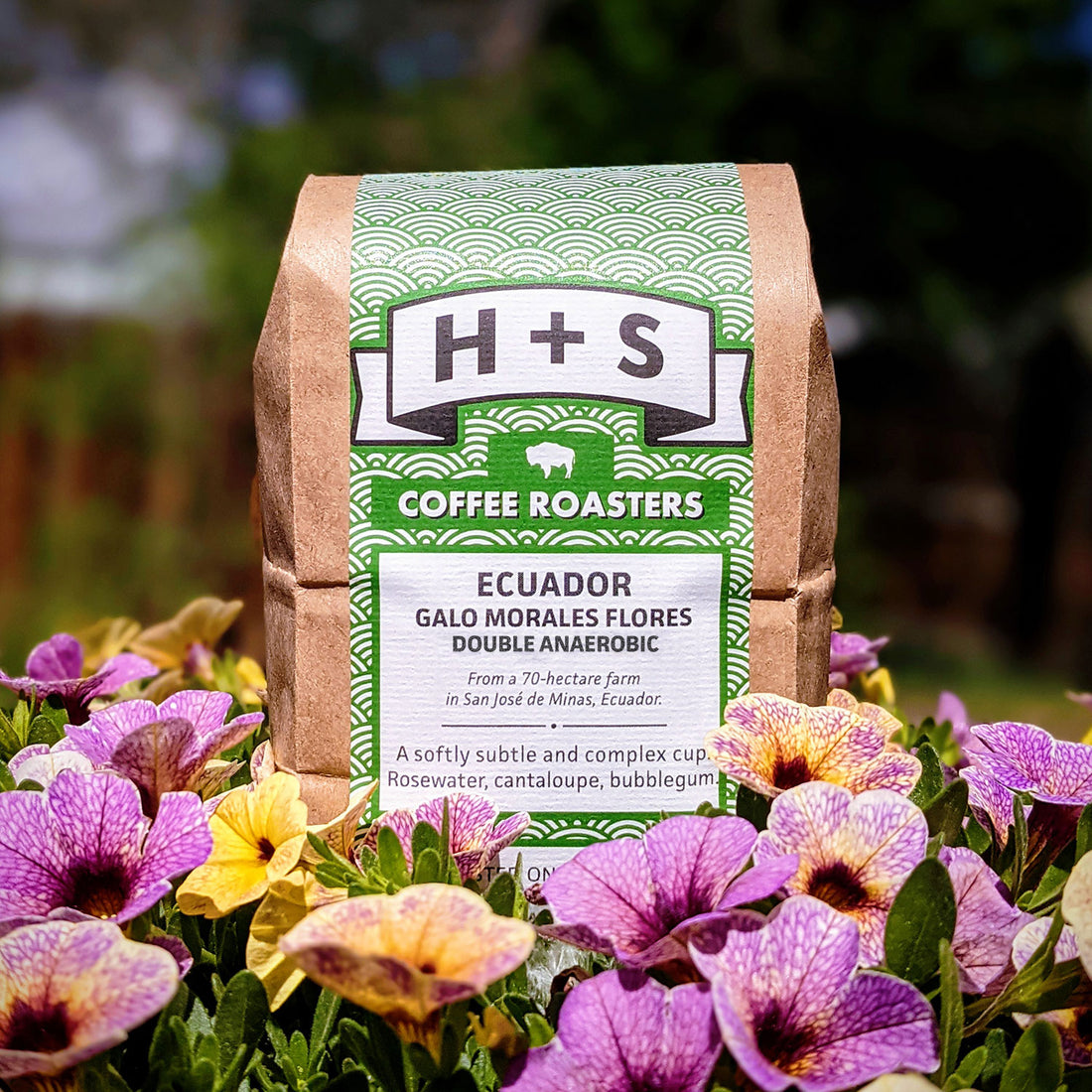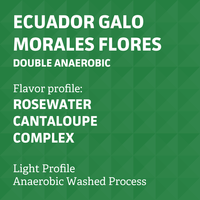 Ecuador Galo Morales Flores
2021 Good Food Awards Finalist
This is the fresh harvest lot that follows our Good Food Award Finalist 'mixed process' coffee from this farm earlier this year.
This nomination means a lot to us; it shows a side of our company that isn't immediately apparent in the cup. It recognizes our commitment to good practices: paying good prices back to farmers and workers, creating a consistently high quality product, taking steps to minimize our environmental impact, and being good stewards in our community.
Read more about the Good Food Awards.
Coffee flavor profile:
Layered composition of different flavor sensations. Subtle at times, florals like rosewater and honeysuckle lead the way. Develops into melon, cantaloupe and honeydew. Some chocolate and pink bubblegum on the finish. A very complex and interesting cup.
How we sourced it:
We bought this coffee via Royal Crown Jewels, it is the fresh harvest lot that follows our Good Food Award finalist from earlier this year.
Don Galo Morales Flores and his wife Maria Alexandra Rivera run Finca Cruz Loma, a farm with an established reputation for excellence. This lot has won competitions locally: Best of Quito-Pichincha 2019, and it was used in the Ecuadorian National Barista Competition by the first place winner. It is also a Good Food Award finalist roasted by us. It is a truly remarkable coffee.
How we roast it:
This coffee showed a lot of different character throughout its profile development. A short roast with a low finish temp is key to allowing the most expression from the subtle yet endlessly complex flavor profile. The resulting roast seeks maximum clarity with tons of complex flavors. Nothing in particular screams out-- this is a mellow cup-- but endless in its layers.
How we drink it:
This stunning coffee is probably best enjoyed via paper filter methods that allow the most clarity in the cup possible. A very tightly dialed espresso shot yields a melt-in-your-mouth chocolate ganache note with bright, complex acidity.
Origin

Farm: Finca Cruz Loma
Producer: Galo Morales Flores
Region: San José de Minas, Pichincha


Process

Double Anaerobic


Washed process


Varietal

Caturra, Improved Typica, Sidra


Trade partner