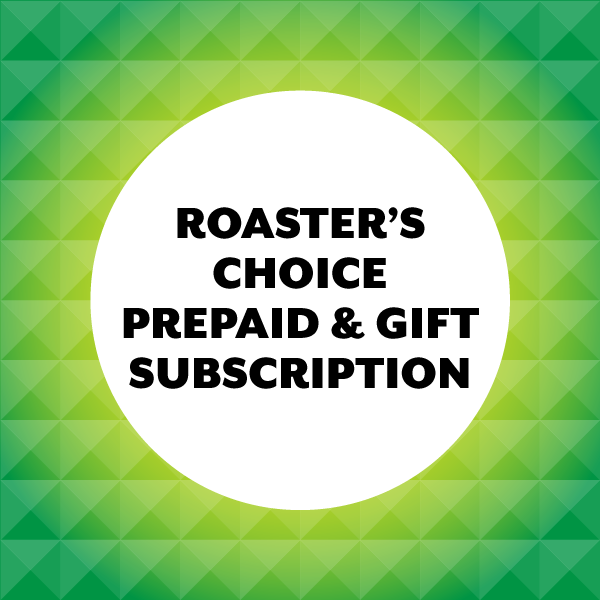 Roaster's Choice Prepaid & Gift Subscription
A prepaid subscription option for yourself or to give as a gift! Give the gift your friends and family really want: coffee.
Not just coffee, but quality-focused, ethically sourced, freshly roasted coffee. And pretty tasty.
Unlike our regular subscription, the gift subscription is offered in set lengths, so you can prepay for 3, 6, or 12 months of delicious coffee, and your recipient (and you) won't have to worry about cancelling.
Prepaid & gift subscriptions are only available for monthly deliveries. For more frequent deliveries, check out our standard Roaster's Choice subscription.
Subscription schedule:
Orders placed automatically Friday
Roasted Sunday-Tuesday, shipped Wednesday
Local delivery:
If your address is within 10 miles of the H&S Roastery, we can offer local delivery-- please let us know in your order notes you would like this option. We will manually modify your subscription and change the shipping rate to $5.00 for subscriptions under $45 and free for subscriptions over $45. You will have to pay for the initial shipping charge.