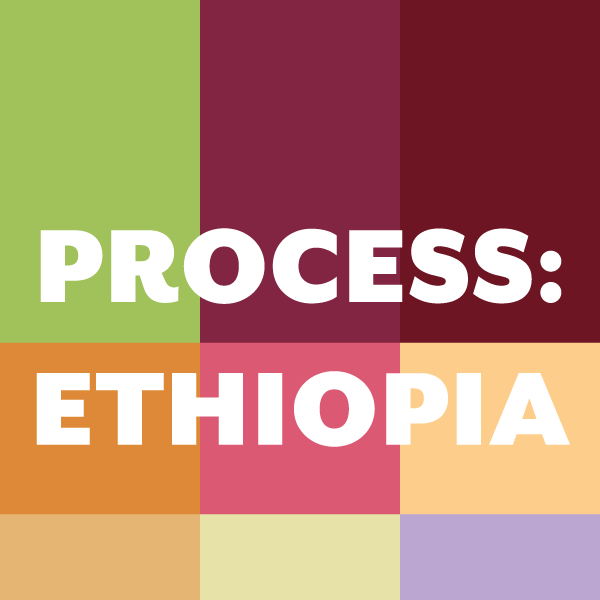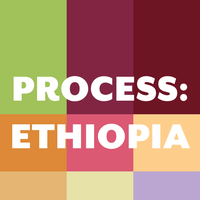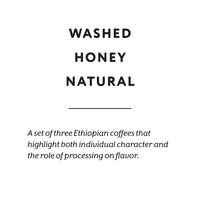 Coffee overview
A set of three coffees from our 2023 Ethiopia menu, each with a unique process. A washed and natural process carried out to perfection by the same washing station, and a standout honey process that dazzles in the cup.

The set offers a wonderful view of the effects of processing in one of coffee's most vaunted origins. Both the unique character of each lot, and the processing applied to it, are clearly defined between coffees. The washed is clean, complex and heavily floral; the honey is cloyingly sweet and tart; the natural is heavy, fruity, and lightly fermented on the tongue.
This is a set of three 125g bags.
Washed process - Ethiopia Gargari Gutity
Green grape, tangerine, jasmine pearl

Honey process - Ethiopia Qonqana
Plum, raspberry, floral

Natural process - Ethiopia Gargari Gutity
Red grape, pineberry, lavender