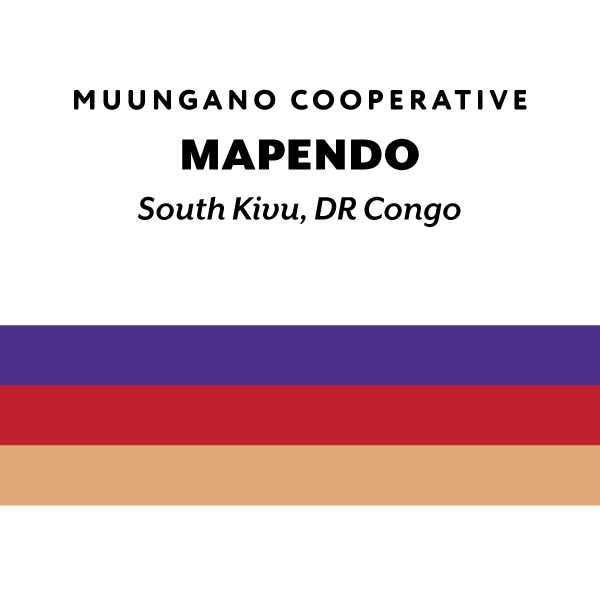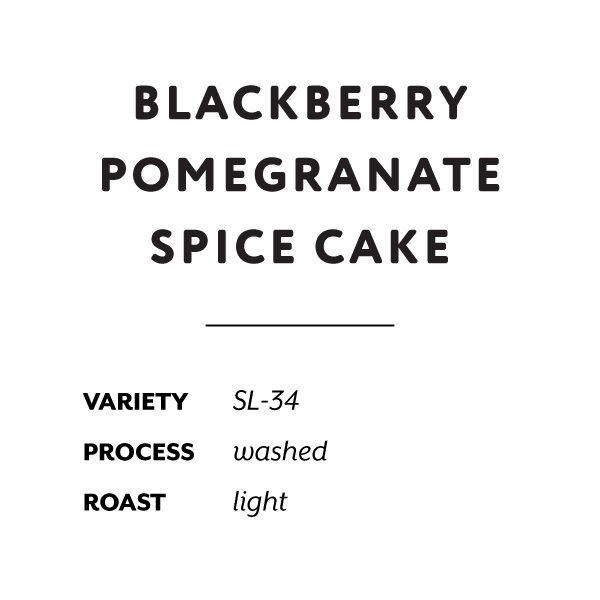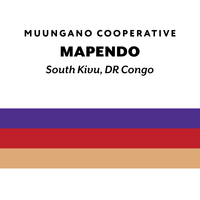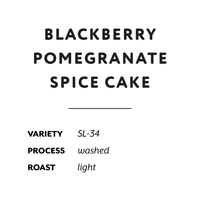 Democratic Republic of the Congo Mapendo
Coffee overview

Back for a second year! Mapendo was one of our standout coffees from last year, and we are thrilled to bring it back this year. This lot picks up where last year's left off-- a big, vibrant and intense cup.
Coffee flavor profile
Blackberry, pomegranate, spice cake
Acidity: intense
Sweetness: juicy
Body: cakey
Recommended brewing
Filter: This coffee loves to be pushed hard. A high extraction yield gave us the cleanest and most well-defined flavors. We target over 1.4 TDS and 24% extraction yield on this coffee. Lower extractions will really raise the intensity and introduce some pithy aftertastes.
We use water with 60 hardness and 20 alkalinity in all filter coffee brewing.
Information
Producer: Buchiro & Chebumba Washing Station
Farm: 4,200 small farmers
Region: African Great Lakes
Province: South Kivu
Territory: Kalehe
Country: Democratic Republic of the Congo
Elevation: 1,480-2,000 masl
Variety: SL-34
Process: Washed
Process details: 12 hour dry fermentation followed by a 24 hour wet fermentation, then dried on raised beds for 12-21 days until moisture reaches 10-12%.
Sourcing: Mighty Peace Coffee