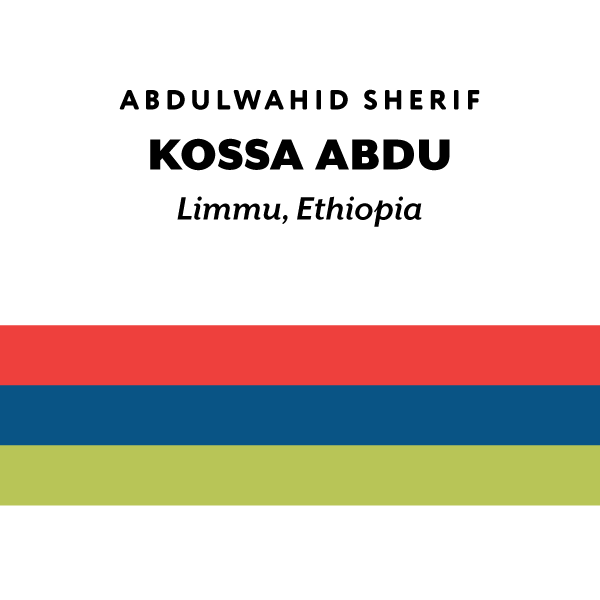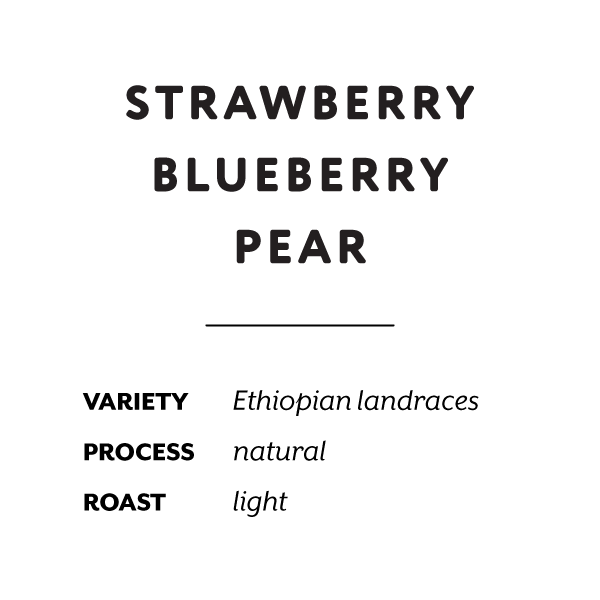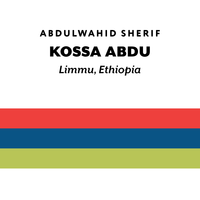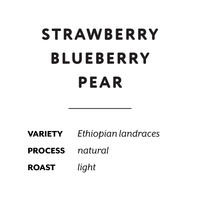 Coffee overview
Seven years of Kossa Geshe. This special "Abdu" lot separation was carried out between producer Abdulwahid Sherif and Moata Raya. It is the best of what this fabled estate has to offer, and is enabled by the relationship between our trader-- Crop to Cup-- and the Kossa Geshe estate. Crop to Cup has worked with Kossa for eight years, helping to build both quality and socio-economic programs into what they are today.
The Kossa Geshe estate now has drying patios, improved roads, a schoolhouse, running water bathroom facilities, worker housing, certifications and awards which have have been built over the years of this relationship.
H&S is proud to participate in our role of representing this coffee. It's a wonderful natural processed coffee with a very clean cup profile. It offers a very fruity, juicy, sweet and balanced experience.
Coffee flavor profile
Strawberry, blueberry, pear
Acidity: moderate
Sweetness: jammy
Body: balanced
Recommended brewing
Filter: This coffee is soluble and responds well to gentle extractions. With an Origami, a pourover recipe of 13g in, 210g out targeting an extraction yield between 20-22% produced a juicy, clean and sweet cup. Strawberry dominant with some pear, blueberry and caramel in the background.
We use 60 hardness, 20 buffer water heated to 197F in all of our filter brewing evaluations.
Espresso: A turbo shot of 16g in, 50g out in about 20 seconds produced a very juicy and intense espresso, full of strawberry and citrus notes. Like filter, it took a coarser grind than our other coffees in this roast range.
We used 50 hardness, 30 buffer water heated to 198F for this espresso. Preinfusion is 2.8 bar and the pump is set to 4 bar. Pump was activated when espresso was just starting to drip from preinfusion.
Information
Producer: Abdulwahid Sherif
Farm: Kossa Geshe Estate
Zone: Jimma, Limmu
Country: Ethiopia
Variety: ECX 74110, 74140, 74112, 74165
Process: Natural
Trade partner: Crop to Cup