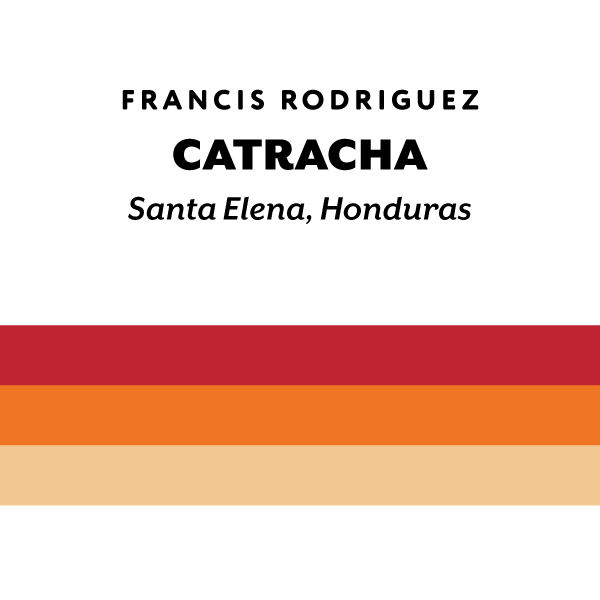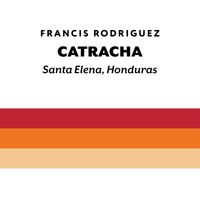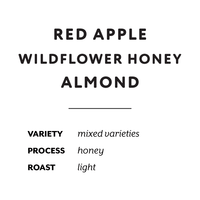 Coffee overview
This honey processed coffee offers an abundantly sweet and juicy cup, with an underlying nutty body. It is part of the Catracha Community of producers who offer a fully transparent pricing model, an accompanying community non-profit, profit sharing, and many initiatives to promote the farmers in this region.
Coffee flavor profile

Red apple, wildflower honey, almond

Acidity: crisp
Sweetness: coating
Body: light-medium
Recommended brewing
All methods offer something unique with this versatile coffee.
 ORIGIN

Country: Honduras
Region: Santa Elena
Community: Quiscamote
Farm: El Matasano
Farmer: Francis Omar Rodriguez
Producer: Catracha Coffee

PROCESS

Honey


VARIETY

Bourbon field blend


TRADE PARTNER

Direct Trade
Imported by Royal Coffee
FOB $3.75/lb