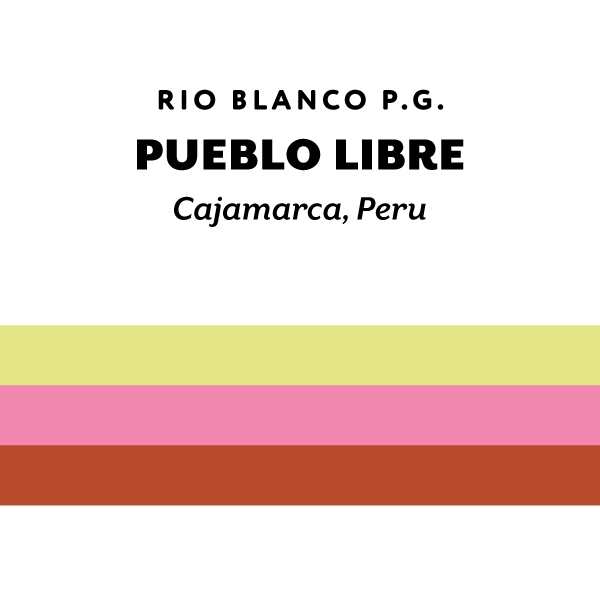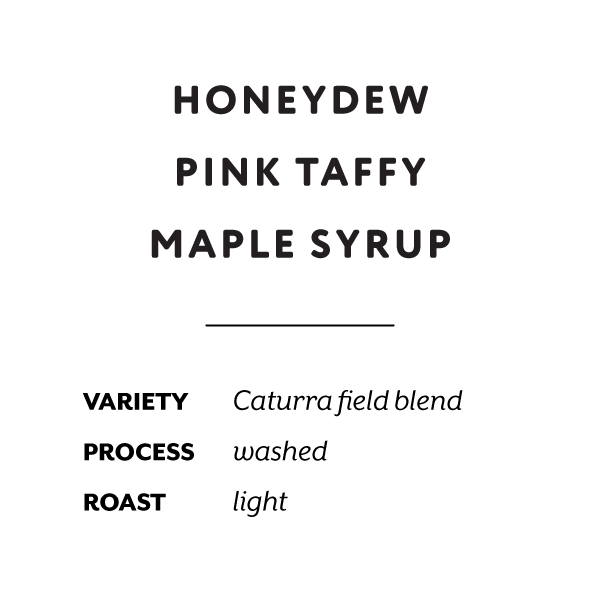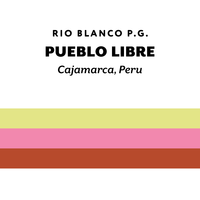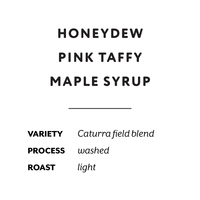 Coffee overview
This well-balanced and juicy cup comes via the Cajamarca region of Peru, continuing on a long-established history of producing stellar coffees. We love this coffee for it's well-defined, clean flavors that hit at every part of the sip. It's easy-drinking and sessionable.
Coffee flavor profile
Honeydew, pink taffy, maple syrup

Acidity: juicy, clean
Sweetness: candy-like
Body: syrupy
Recommended brewing
Filter: This is a soluble coffee that responds well to slightly coarser grinds and lower ratios. 20-21% Extraction yield is a nice sweet spot. 
Espresso: 20:60 turbos are fun, and tropical, but lower ratios and longer extractions may have better potential.
Water: We use 60 hardness, 20 buffer water for all our evaluations. 198F for filter, 195F for espresso in most cases.
Information
Producer: Rio Blanco Producer Group
Farmer: multiple community farmers
Region: San Ignacio, Cajamarca
Country: Peru
Variety: Caturra field blend
Process: Washed, pulped cherries fermented for ~20 hours, dried on raised beds or in a solar dryer.
Trade partner: Red Fox