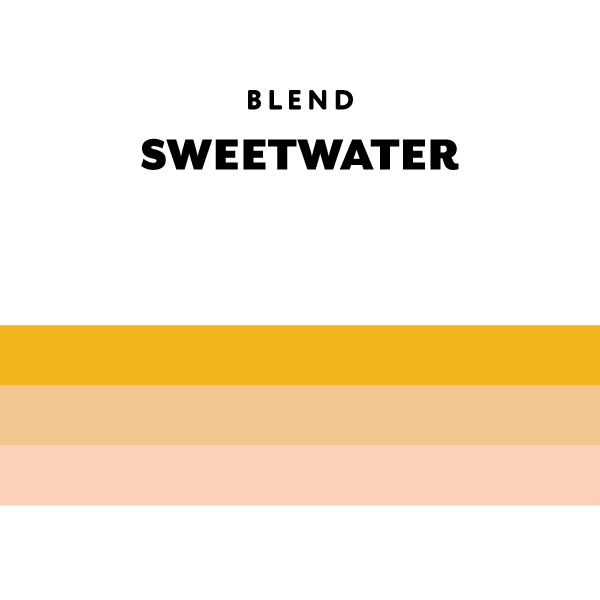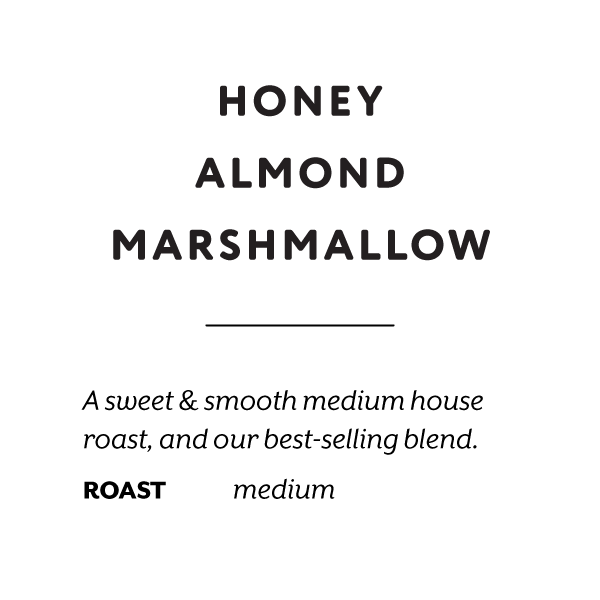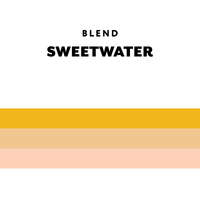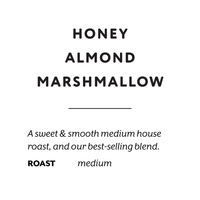 Coffee overview
A blend of sweet in-season coffees designed to maximize sweetness in the cup without any over-arching acidity or dominant body. Right down the middle medium roast, a real coffee-drinker's coffee, and our best selling blend.
Coffee flavor profile
Honey, almond, nutty, marshmallow
Acidity: mild
Sweetness: honey, nutty
Body: medium
Recommended brewing
Works well across all brewing methods.