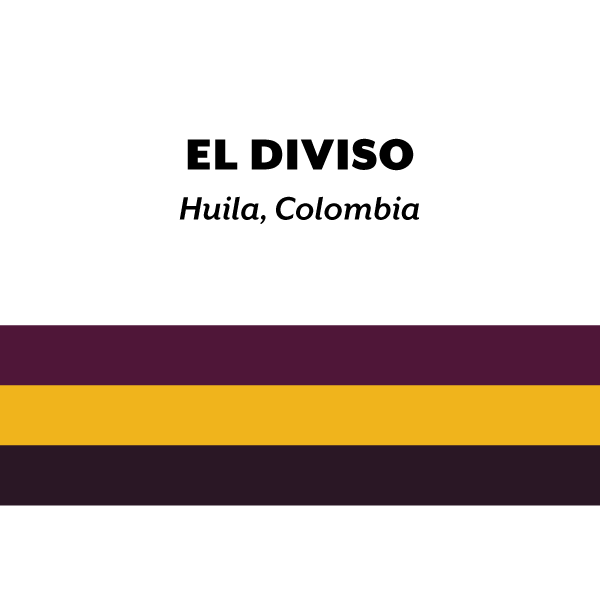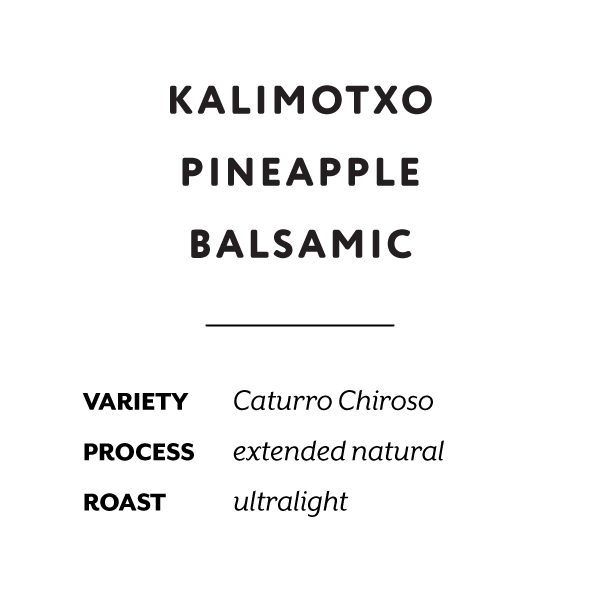 Coffee overview
A coffee completely unlike anything ever released by H&S. This flavor profile is completely genre- and score-defying; expect to taste flavors that are bizarre, yet symphonic, keep an open mind and experience something truly remarkable in this cup.
A hallmark style of H&S coffee is our emphasis on intensity. This coffee sets a new bar for it. Intensity at every sensory stage. This coffee will fill the room with dry fragrance reminiscent of fresh-baked sourdough. Get your nose closer to the grounds and be greeted by lively, mouthwatering balsamic vinegar. Wet aroma elucidates winey notes, and a bit of gochujang. Starting to see a pattern? This coffee is heavily fermented and shows different reflections of fermentation at every stage of the brewing process.
Finally, in the cup, buckle up for a crescendo from the first sip: Kalimotxo, a cocktail of red wine and Coca-cola, complimented by juicy, bright pineapple, and anchored by the most sublime, thick, rich balsamic vinegar. That's not all-- expect to explore subsets of wine & balsamic, variations of cacao, grape, cherry, fermented tropical fruits like papaya, and different colas to punctuate the experience.
El Diviso is a family farm run by Nestor Lasso. It sits at 1,750 masl in Huila, Colombia. Nestor and his small producer group have developed a reputation for methodical and wild processing techniques. Their work has created new paradigms for roasters like H&S to explore.
Coffee flavor profile
Kalimotxo, pineapple, balsamic.
Acidity: winey, intense
Sweetness: tropical
Body: balsamic, cacao, intense
Funk: Level 3 (funk abundant)
Recommended brewing
Filter: Much like the description, this coffee can and will pull you in wild directions depending on what you want from it. We are enjoying the overwhelming intensity present in 1:16, low EY extractions.

Espresso: recipe in progress
We use 60 hardness, 20 buffer water heated to 198F in all of our recipes.
Information
Producer: Nestor Lasso
Farm: El Diviso
Region: Huila
Country: Colombia
Elevation: 1,750 masl
Variety: Caturro Chiroso, local moniker for Ethiopia-based landraces
Process: Extended natural
Process details: Extended anaerobic natural. Cherries are picked at 24-26 brix. First phase anaerobic fermentation for 48 hours in sealed plastic barrels. Cherries are floated to remove defects in cold water. Cherries are then thermal-shock washed at 50 degrees Celsius and immediately sealed in plastic barrels. Second phase anaerobic fermentation for 80 hours at 35 degrees Celsius with added Saccharomyces T58 yeast. Cherries are removed from barrels and dehydrated for 12 hours, then dried for 15 days until target moisture is reached. Cherries are then pulped, milled and prepared for export.
Sourcing: Falcon Coffees