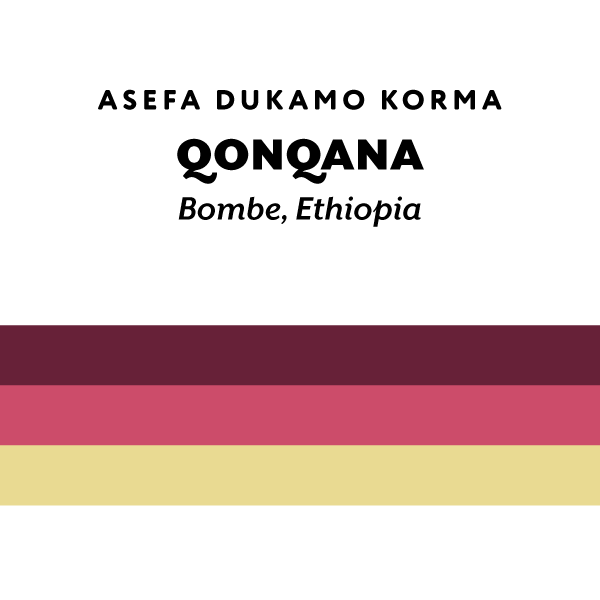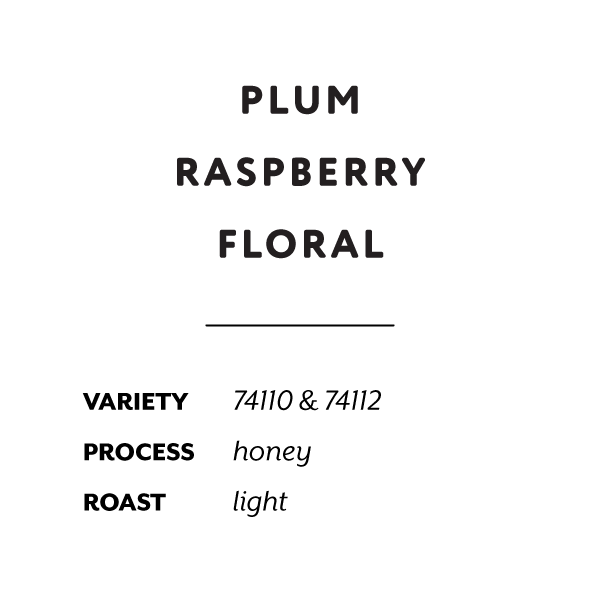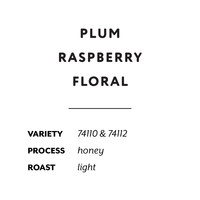 Coffee overview
This honey process coffee is a big and vibrant introduction to Ethiopia season. Expect a rush of tart stone fruits up front, sometimes sparkling on the palate. A sweet, jammy, berry sweetness follows. The finish is dotted with floral character amongst the familiar, honeyed body that is a hallmark of the process.

Qonqana is named for the river that flows by this washing station in the hills of Sidama. This honey processing was carried out with great care by Asefa Dukamo Korma.
Coffee flavor profile
Plum, raspberry, floral. Flashes of pineapple at times.
Acidity: tart
Sweetness: juicy, jammy
Body: honeyed
Recommended brewing
 Filter: We are finding that a lower ratio, perhaps in the 1:17 range, and a slightly finer grind treat this coffee like it should. Aiming for stronger extractions will increase the effervescence of this cup.

Espresso: A 20:70 "longer turbo" in 20-ish seconds resulted in a nice balance between tartness and sweetness.
We use 60 hardness, 20 buffer water heated to 198F in all of our recipes.
Information
Producer: Asefa Dukamo Korma
Farm: multiple smallholder farmers
Station: Qonqana Station
Region: Bombe, Bensa, Sidama
Country: Ethiopia
Elevation: 1910-2010
Variety: 74110 & 74112
Process: Honey
Sourcing: Coffee Quest