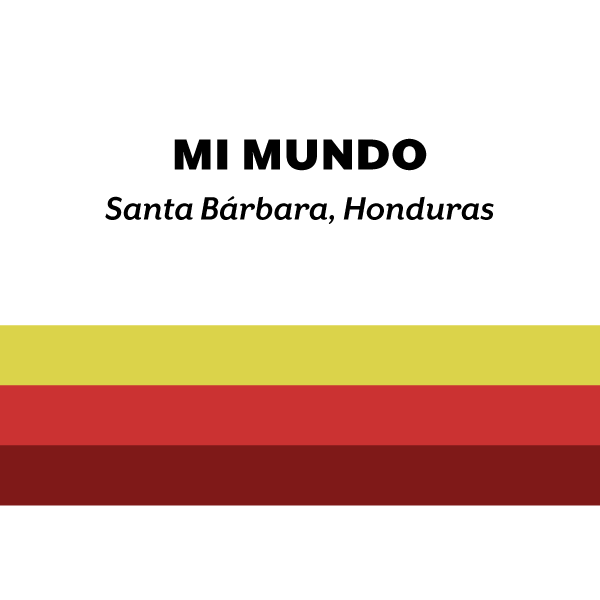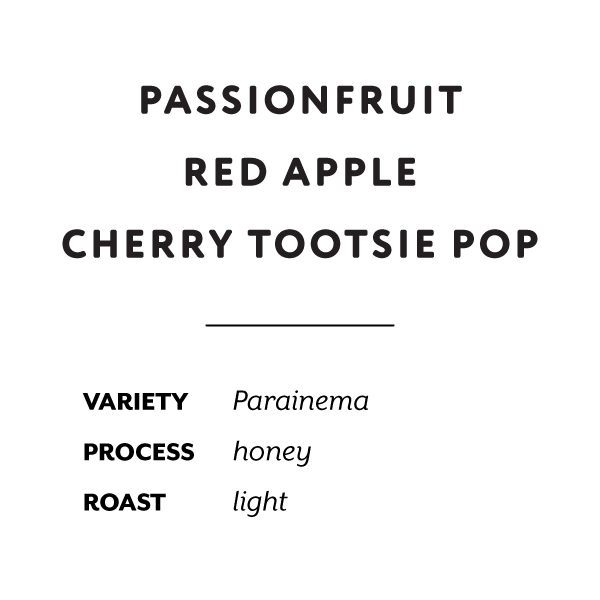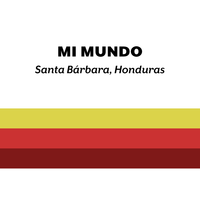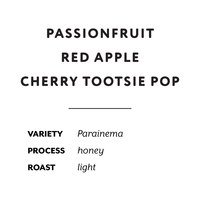 Coffee overview
A wild and untamed coffee coming in from Santa Bárbara, Honduras, this honey process Parainema variety is as intense as it is mystifying. Loaded up front with juicy tropical fruits, enjoy the mouthwatering intensity before the finish-- which turns on a dime, and melts into sweet tootsie roll and sticky toffee pudding. It is a dynamic flavor profile.
Finca Mi Mundo is run by Secundino Sabillon Alfaro and his family. It is a part of the highly-regarded Benefico San Vicente Specialty Coffee Program. The farm is 2.8 hectares and grows 100% Parainema.
Coffee flavor profile
Passionfruit, red apple, cherry tootsie pop.
Acidity: tropical
Sweetness: juicy
Body: coating, sticky
Funk: Level 1 (funk detected)
Recommended brewing
Filter: This has been a very fun coffee to dial in, and so far offers dramatically different cups based on input parameters. At 1:18, high EY, the cup is very tropical, with clear flavor separations. At 1:16, low EY, expect a very intense, jammy presentation, with a heavy body, melting tootsie roll finish. There is not really a preferred way to brew this one, so have fun with it!

Espresso: recipe in progress
We use 60 hardness, 20 buffer water heated to 198F in all of our recipes.
Information
Producer: Secundino Sabillon Alfaro
Farm: Finca Mi Mundo
Region: La Peña
State: Santa Bárbara
Country: Honduras
Elevation: 1,400 masl
Variety: Parainema
Process: Honey
Sourcing: Coffee Quest