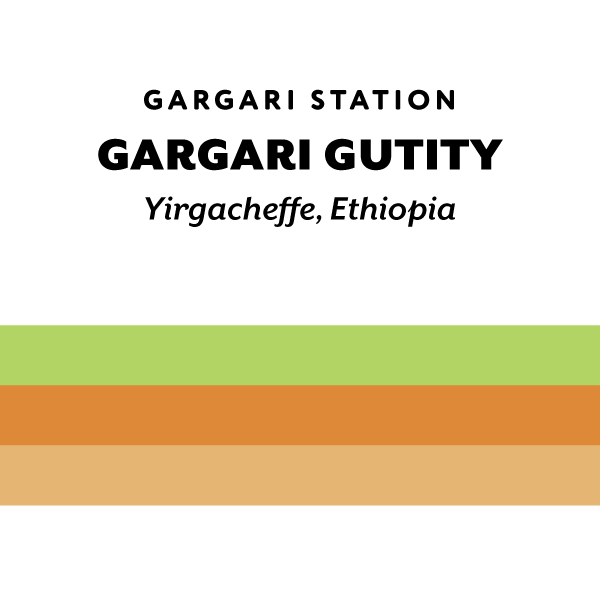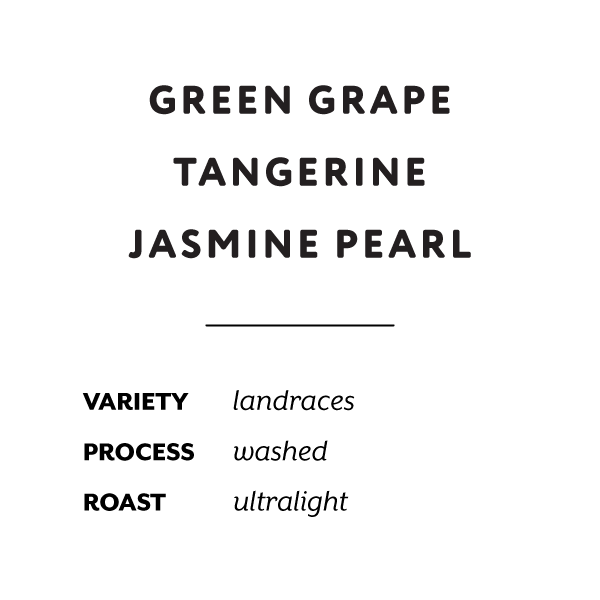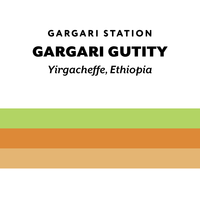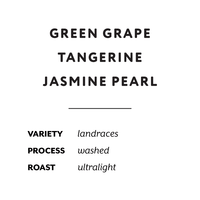 Ethiopia Gargari Gutity washed
Coffee overview
We are thrilled to add two lots from the same station to our menu as we continue to explore Ethiopia in 2023. This washed lot is expectedly heavy on floral character-- a staple for this region-- but zags against the norm by offering up a punctuating grape acidity. Between these heavy markers, tangerine-like citrus shakes up the complexity.
Gargari station is in the famous Yirgacheffe zone, and collects cherries from about 3,200 farmers. This washed lot was produced by Primrose Coffee.
Coffee flavor profile
Green grape, tangerine, jasmine pearl.
Acidity: tart, tartaric
Sweetness: juicy, citric
Body: floral
Recommended brewing
Filter: This coffee needs a bit finer grind than usual to get going and offer up all of its potential on our standard 1:18 recipe. Stronger extractions seem to stay clean in the cup. We've also had fun with 1:15 ratio on very coarse grinds. There is plenty to explore with this one!

Espresso: recipe in progress
We use 60 hardness, 20 buffer water heated to 198F in all of our recipes.
Information
Producer: Primrose Coffee (Mr. Abreham Mengiste & Mrs. Meseret Workneh)
Farm: multiple smallholder farmers
Station: Gargari Station
Region: Yirgacheffe
Country: Ethiopia
Elevation: 2,000
Variety: 74110 field blend
Process: Washed
Sourcing: Coffee Quest