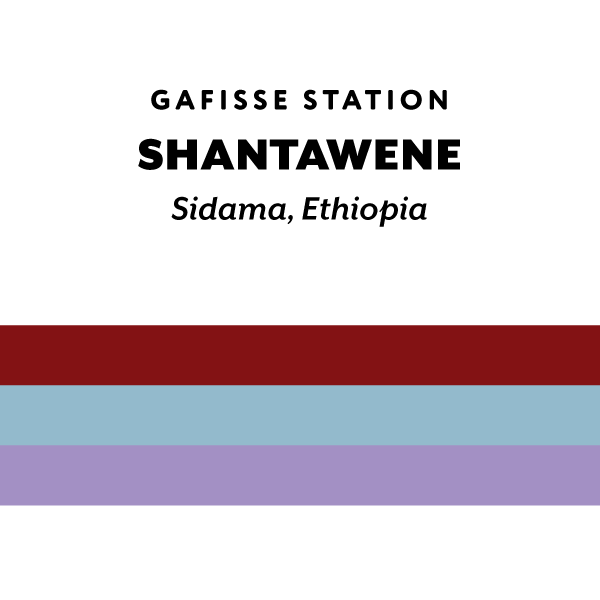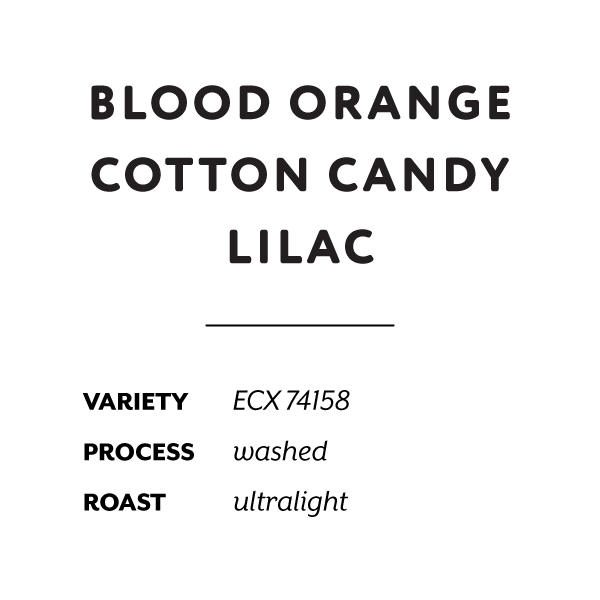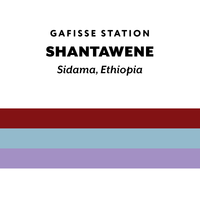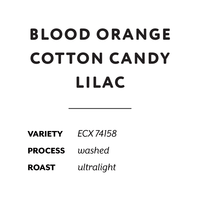 Ethiopia Shantawene Gafisse
ROAST PROFILE UPDATE

After a lot of review and testing, we've decided to update the roast profile on this coffee to the popular "UUL" profile. The alternative is now the standard. This change is in effect as of 5/18/23. The new profile brings down the florals just a touch, and brings up the sweetness and juiciness.
Coffee overview
This coffee offers a cup profile that many washed Ethiopian lots aspire to: loads of juicy citrus and stonefruits up front, a clean sugary middle, and sweet floral finish. It's a high bar cup that beautifully shows off the best that Sidama has to offer.
Note: We have labeled this coffee an ultralight-- we recommend about 10 days of rest after roast date for best enjoyment.
Coffee flavor profile
Blood orange, cotton candy, lilac

Acidity: citric, stonefruits
Sweetness: juicy, sugary
Body: tea-like
Recommended brewing
Filter: This coffee has a lot to offer across different approaches. With an aggressive, 1:18 ratio, expect clear notes and a stronger floral finish. With gentler ratios (1:16-17) and a coarser grind, you'll find more stonefruits and cotton candy sweetness. It's a joyful cup either way.
We use 60 hardness, 20 buffer water heated to 197F in all of our filter brewing evaluations.
Espresso: A turbo shot of 17:50, 10 seconds of preinfusion at 2.8 bar, then 15 seconds extraction at 4 bar, produced a lively, spine-tingling espresso. A cacophony of citrus and stonefruits up front and a very sweet, cotton candy sugary body follows. Florals are not as prominent in this recipe as with the filter recipe, tasting more along the lines of wildflower honey into the finish. The finish is clean, making this espresso seriously sessionable!
We used 50 hardness, 30 buffer water heated to 195F for this espresso evaluation.
Information
Producer: Gafisse washing station
Farm: 940 smallholder farmers
Woreda: Bensa
Zone: Sidama
Country: Ethiopia
Variety: ECX 74158
Process: Washed
Trade partner: Coffee Quest