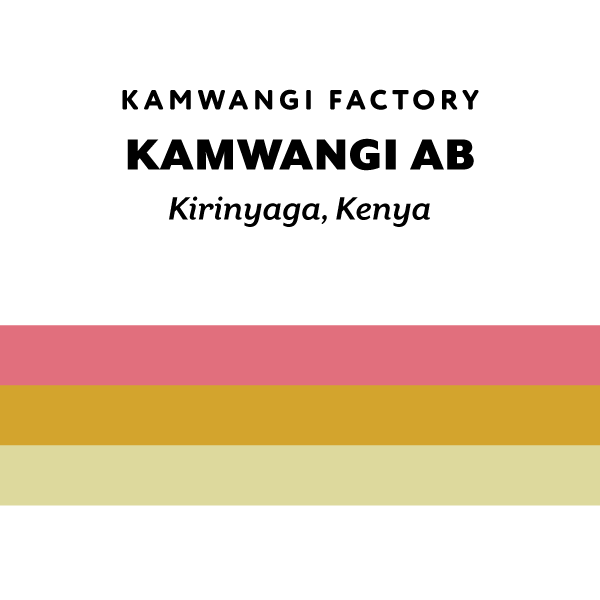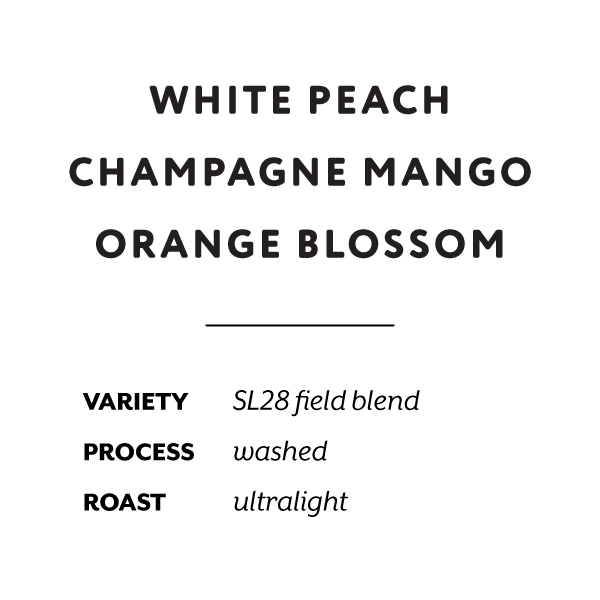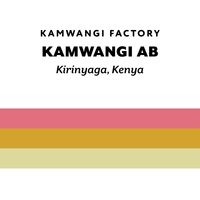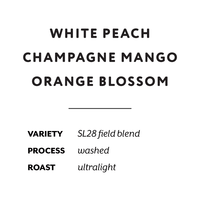 Coffee overview
A cup loaded with yellow and orange tropical and stone fruit notes takes this Kenya in a different direction from most expectations. The syrupy sweet structure of a more classic Kenya coffee remains, making this cup a very unique experience.
This coffee has an 'ultralight' roast profile. We recommend a resting period of at least 10 days after the listed roast date.
Coffee flavor profile

White peach, champagne mango, orange blossom

Acidity: intense
Sweetness: juicy, syrupy
Body: layered, tea-like
Recommended brewing
Filter: This ultralight roast is best rested and enjoyed after at least 10 days of rest. It is quite soluble in brewing tests, easily pushing over 25% extraction yield at grinds designed to hit 22% on most other H&S coffees. Extractions over 25% introduce more green-tea-like drying on the finish.
Espresso: Fast-extracting 1:3 ratio turbo shots bring intense juiciness and complex tropical sweetness to each sip.

Water: We use 60/20 water in all brewing evaluations.
 ORIGIN

Country: Kenya
Region: Kirinyaga
Farm: Kamwangi Factory
Altitude: 1800 masl

PROCESS

Washed


VARIETY

SL28 field blend


TRADE PARTNER

Red Fox