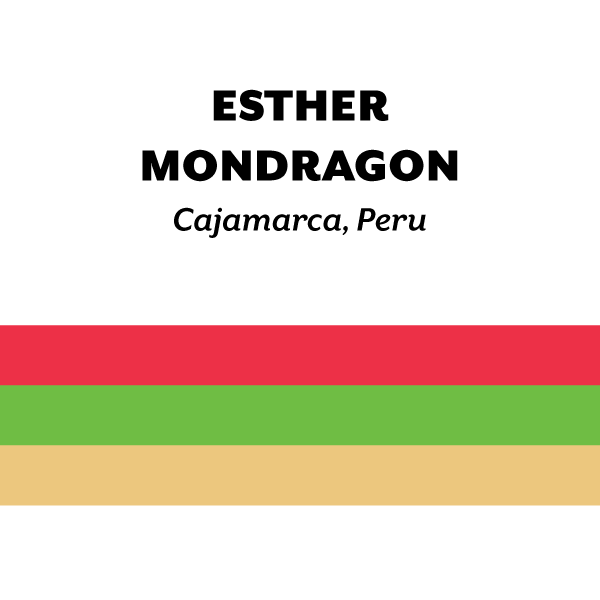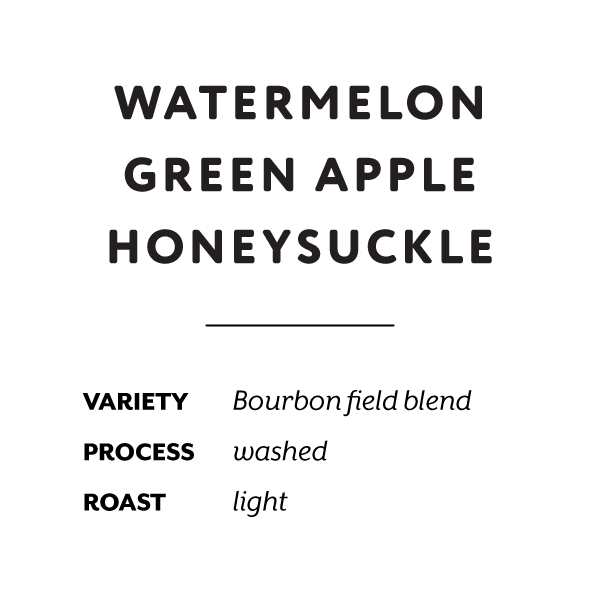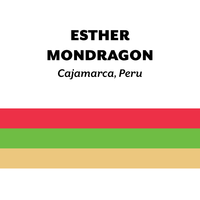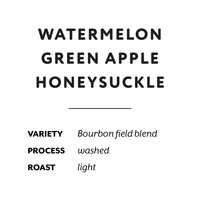 Coffee overview
An instant classic-- this spellbinding cup is the kind that will make many top lists this year. Producer and farmer Esther Fernandez Mondragon, along with help from exporter Origin Coffee Lab, have created something truly special in this Bourbon field blend. Lively, juicy and intense, the combination of notes and balance to this cup are sure to please. A rare, but clear watermelon note is sometimes rindy, sometimes candy-like, complimented by crisp green apple and finishing in a velvety honeysuckle and caramel.
Do not miss this one. This is a very limited release.
Coffee flavor profile
Watermelon, green apple, honeysuckle, caramel

Acidity: melon, malic, botanical
Sweetness: juicy, candy-like
Body: smooth, caramel
Recommended brewing
Filter: We are so far enjoying our standard filter preparation of 1:18 ratio, fine grind, and 198F (off-boil) water. Notes are well defined and very sweet and juicy. Lower ratios and finer grinds bring up the juice, but also bring some rind into the melon notes.
We use 60 hardness, 20 buffer water heated to 197-198F (off-boil) in all of our filter brewing evaluations.
Espresso: 20:50 turbos are so far a dream. 20:60+ may also bring a delicious experience.
We used 50 hardness, 30 buffer water heated to 195F for this espresso evaluation.
Information
Producer: Esther Fernandez Mondragon
Farmer: Esther Fernandez Mondragon
Region: Colasy, Cajamarca
Country: Peru
Variety: Bourbon field blend
Process: Washed
Trade partner: Royal Coffee
Farmgate: equivalent $3.23/lb for green, exportable coffee